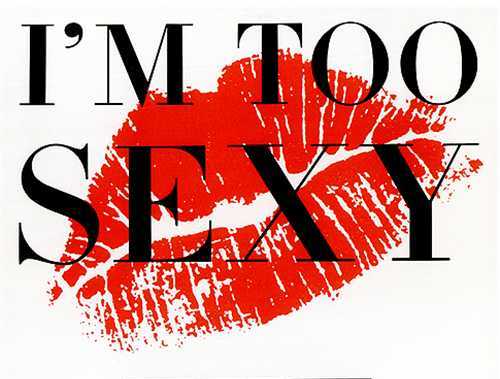 Today at 4pm ET/1pm PT, Jessica Northey and I have a #HeySTAR Twitterview with the iconic Right Said Fred. Their song, "I'm Too Sexy" was a huge hit and is one we still recognize as soon as we hear it come on. I don't think there is anyone who hasn't sung a few verses at a party or just for no reason at all. 
Be sure to follow @HeySTARLive, @JessicaNorthey, me @teeco71, and @TheFreds. Use the hashtag #HeySTAR to join in on all the fun. Feel free to ask them a few questions of your own throughout the hour because they will be addressing fan questions in addition to ours! 
In Light of our interview, I thought it would be fun to make a list of things we are "TOO SEXY" for. I would LOVE for each of you to weigh in with your own ideas as well!
I'm TOO SEXY for: 
My job (seriously, if you only knew)
drama (who needs it?)
fake friends (bye Felicia)
Flying Coach (haha)
Bad attitudes (check those at the door)
Posers (Nobody got time for that)
Gossip (get a hobby)
Traffic (again, seriously)
Long lines (We've got places to be)
My workout (can't we just all be naturally slim, trim, healthy, & sexy?)
Bad fashion (should be outlawed)
ugly shoes (especially if they're also uncomfortable)
What things are you TOO SEXY for?